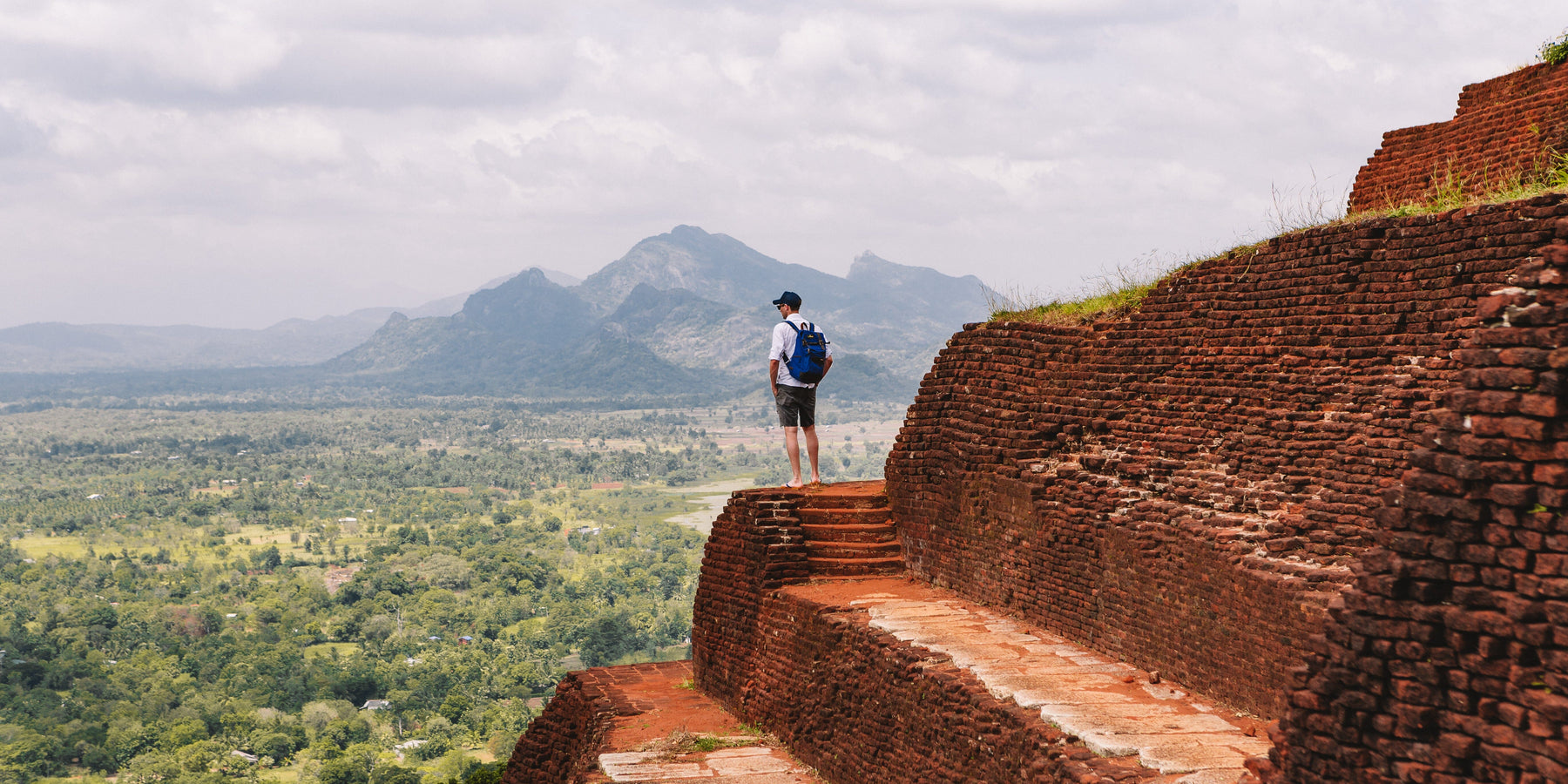 Atlas
Inspired by Travel, Fuelled by Giving back
Published : Feb 24
Written By : claire charlton
Location :
Over 600 locations, trips and landmarks have contributed towards the names of the collections we've created over the last 12 years. 
THE STORIES BEHIND THE ICONS 
Every product we create at Gandys has been inspired by our own experiences.
The destinations fuelling our inspiration may change, but our mission will always remain the same. We are committed to giving back, continuing the legacy created by Sandra and Kevin Forkan, late parents of Gandys co-founders Rob and Paul.
The Weekender
Originally known as the Roadtripper, this bag was designed for a one night stopover or hand luggage, until Paul had an unfortunate incident when travelling back from the US in 2015. His bag was too big and rigid for hand luggage and had to be placed in the hold. His worst fears were realised when it was lost with everything except his keys, wallet and phone (it was never found). On his return, he headed straight over to our design team and said, "That's never happening again". Soon after, we met the Weekender, a large, adjustable, malleable holdall design comprising all our signature features, which is accepted as hand luggage by all major airlines. 
The Bali Backpack 
Our most famous story of all. 'Pack one bag, we're going on an adventure'. When Rob and Paul were kids and travelling the world with their family, their parents would say, "You have one bag, pack it carefully." When you're travelling around, you need a bag designed to fit in all your necessities, so choosing 'the right one' is essential. We wanted to create a bag that was timeless, authentic and would last for generations to come. And so, the Bali Backpack was born.
The City Explorer Cross Body Bag  
Unfortunately, like many avid explorers, pickpocketing is something we're familiar with. After years of experiencing first hand the impact theft can have on your trip, we created the cross body bag with as many anti-theft features as possible, including extra thick woven straps, strong buckles, zip compartments and concealed back panels. In fact, many of these features are found on the majority of our bags to keep your travel essentials as secure as possible. 
Cooler Beer Caddy 
After one warm beer on the beach too many (and those at the odd festival), we'd had enough. Our fully insulated cooler caddy was created just in time for Fathers' Day in 2021. Kevin, Rob and Paul's dad, was a huge fan of Kingfisher beer whilst travelling India, so it made complete sense to create a perfectly-sized cooler caddy he would've been proud of.
The Gandys Flip flop
Where it all began. Rob was at a festival almost 13 years ago when he woke up in his tent a tad hungover to announce that he had a mouth like 'Ghandi's flip flop'. It was that lightbulb moment that sparked Gandys creation. Rob headed over to Australia to grab Paul and pitch him the idea of the brand… and Gandys was born. 
The Ottawa 
It's not just Rob and Paul who have inherited the Forkan family's insatiable appetite for exploring (we can only imagine how many stamps they have on their passports between them). Their little sister Rosie spent years travelling around a wealth of different countries, followed by a year experiencing life in Canada. Ottawa was named after the brothers launched a full Canada-inspired collection of shirts created for Rosie. It's not the first time they have dedicated a product to their sister; they created a special pair of Rose flip flops for her to take at the start of her adventures when she was 18 years old.  
This is Claire's story - "What if I never have that chance again?" @clairesfunemployment
Claire stood out to us as an avid explorer and Gandys Pioneer after giving up her day job for a year to travel the world with her partner Matt. 17 countries later, armed with countless memories and some unbelievable photos, Claire shares her story on what inspired her to travel the world. I left my job to live in a van, trading the monotonous working world for my little home on wheels. I wanted to go on an adventure, to experience a different pace of life and to travel to places I'd never been. I kept thinking, what if I never have that chance again? We're all guilty of plodding along with our everyday lives, with time passing us by. We say 'oh one day', 'maybe next year' or 'sometime in the future'... But what if that opportunity is taken away from you?
When you lose someone special, it reminds you just how precious life is. My mum was my biggest inspiration, she showed me how incredible the world is. She was always a huge travel enthusiast and adventure seeker; she loved meeting new people and immersing herself in different cultures. She was always striving to try new things, explore new places and push herself out of her comfort zone. Before she passed away, Mum still had so many adventures left on her bucket list and places she'd loved to have seen. So I travel for us both now; it's my way of keeping her memory alive. I hope that by visiting all these places, doing crazy things and stepping out of my comfort zone, she's with me every step of the way and seeing those places too.
Let your story inspire us
Would you like the chance to see your travel experience feature on our blog? Get in touch with the team at hello@gandyslondon.com to share your story. 
Inspired by travel, fuelled by giving back. You buy, we donate. From day one our mission has remained the same, to give back. It's that simple. For every purchase you make with Gandys, we donate towards building schools and making life better for underprivileged children around the world.