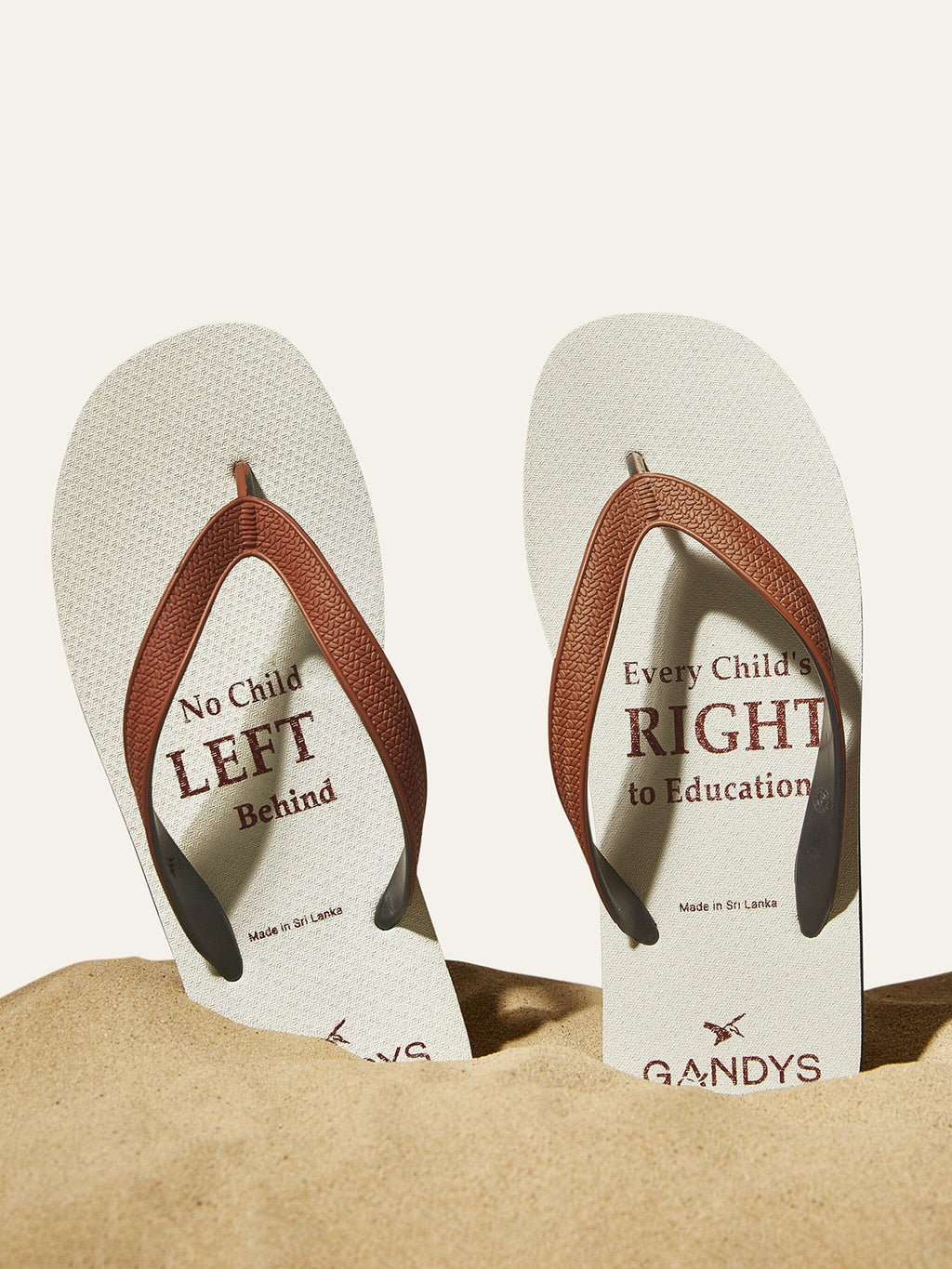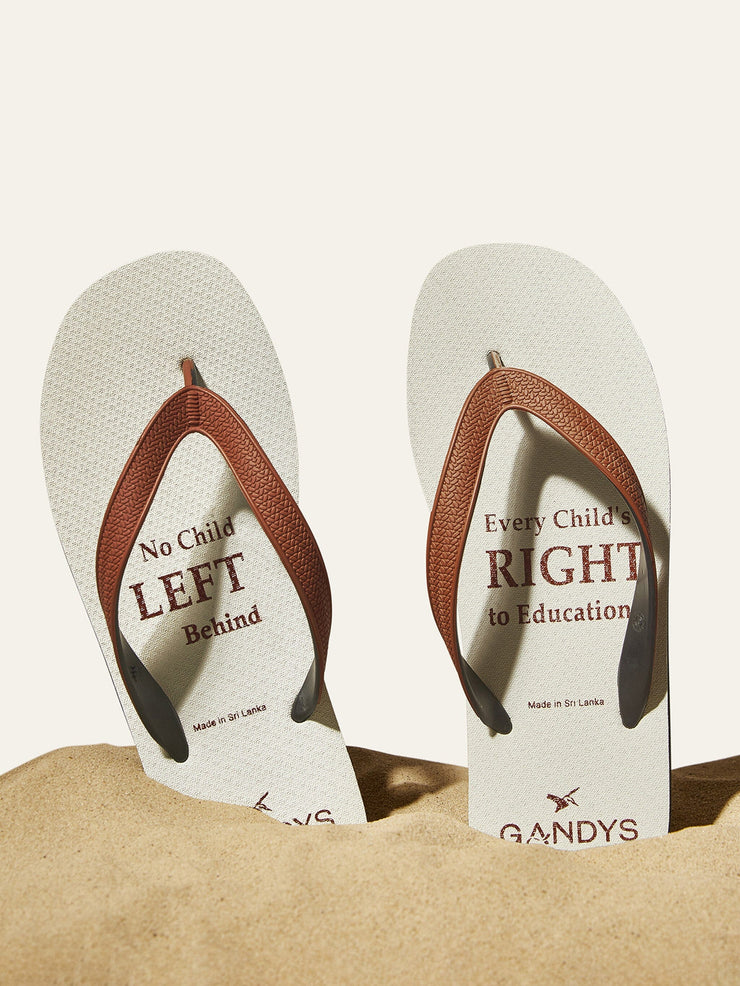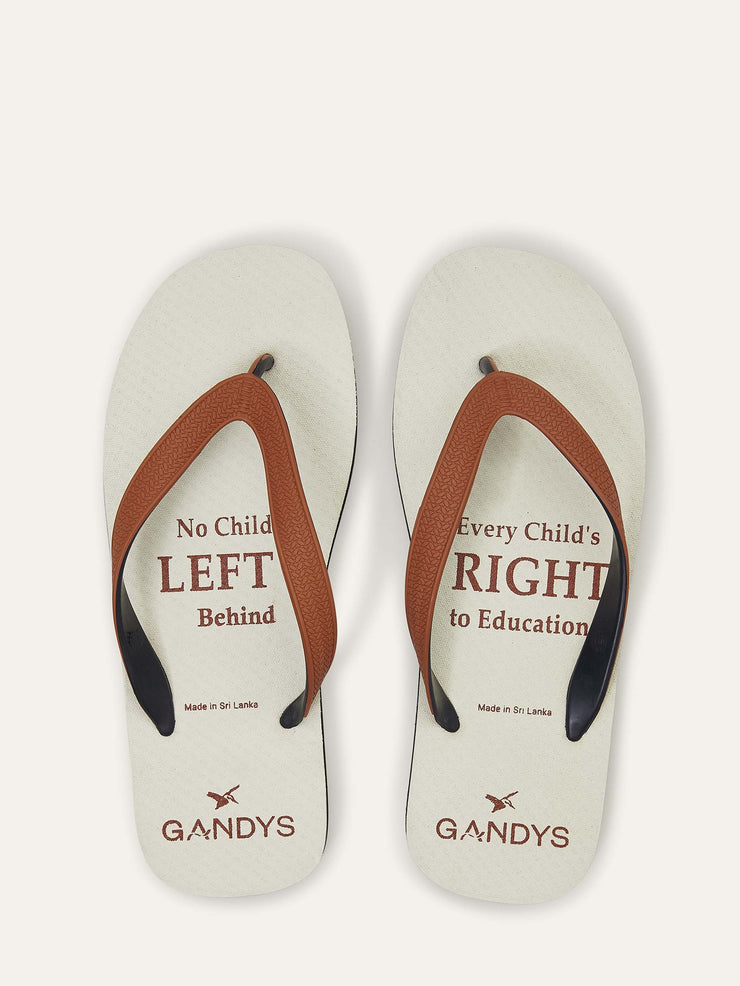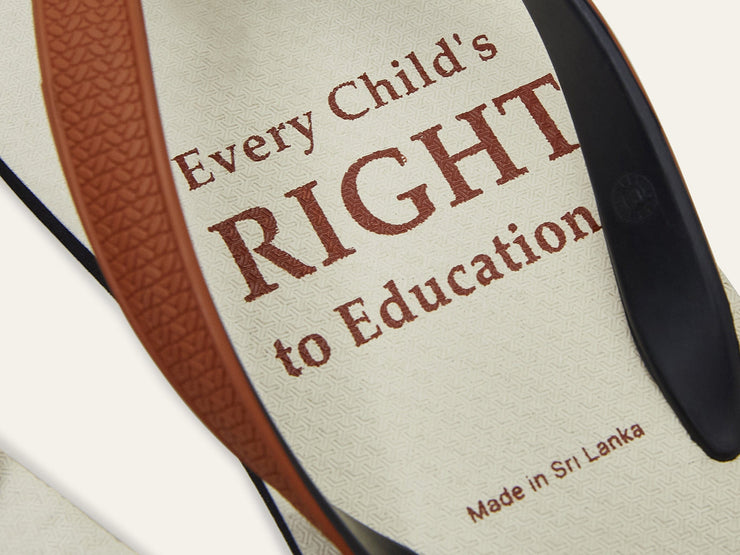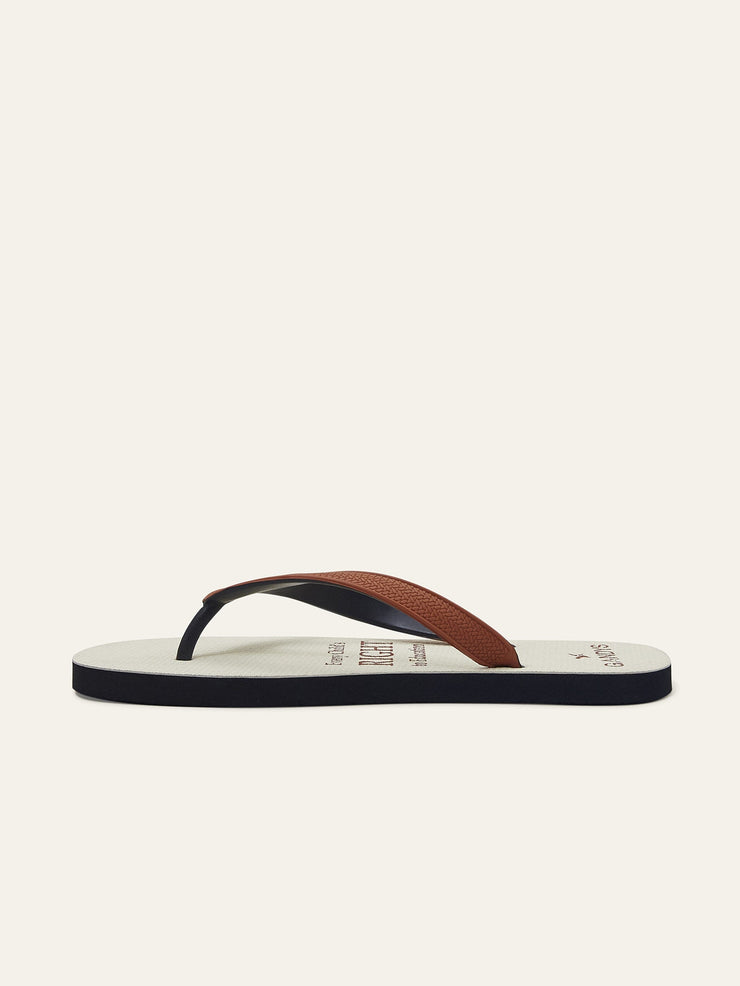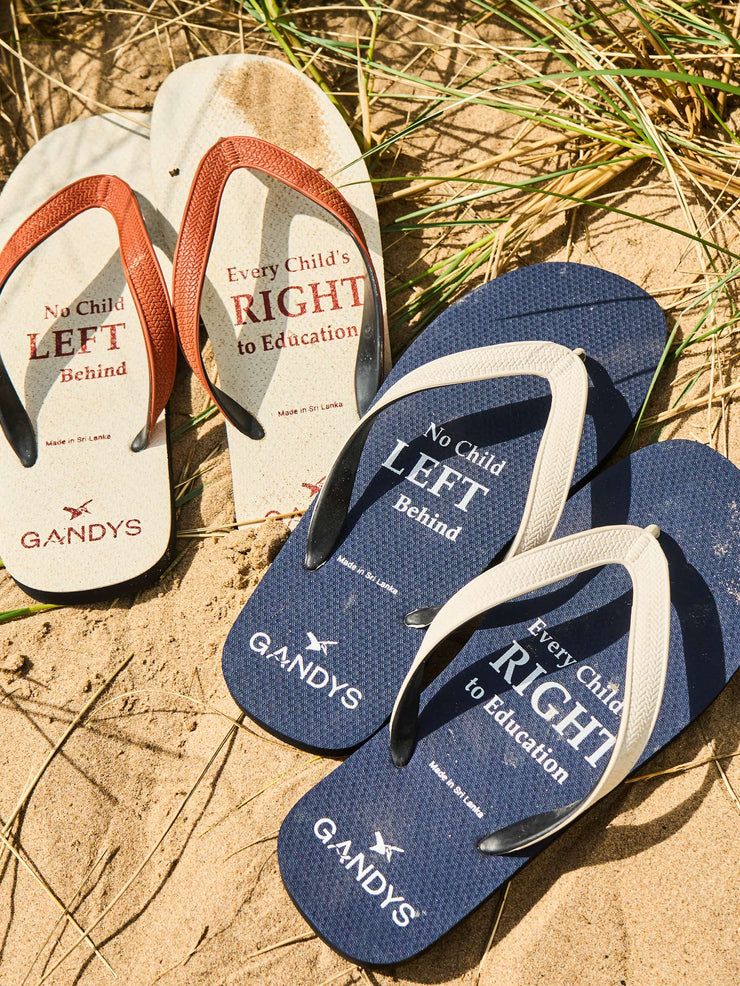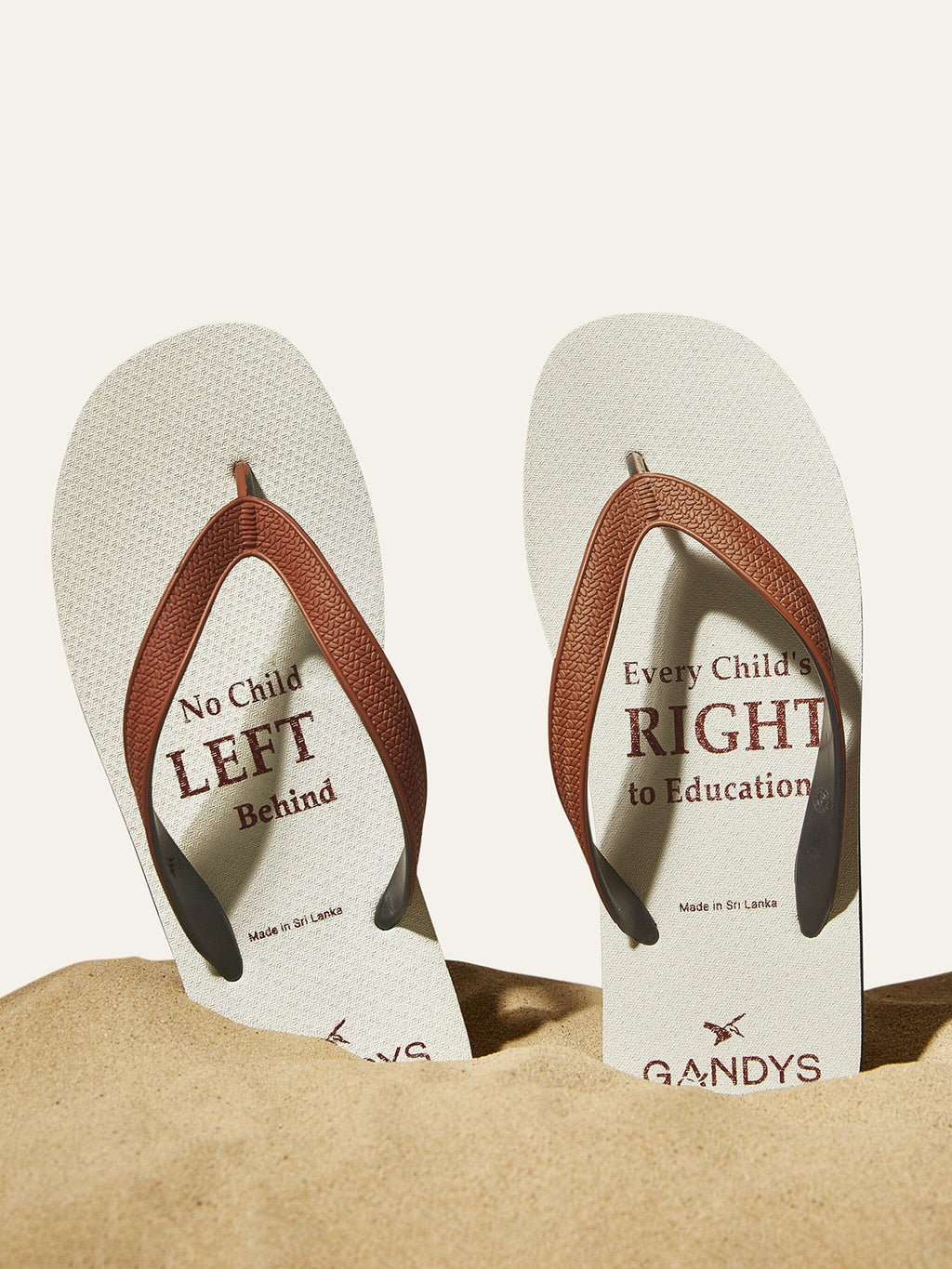 White No Child Left Behind Flip Flop
Free UK Returns

FREE UK delivery with orders over £80

Every purchase helps us build a kids campus
Free UK Returns

FREE UK delivery with orders over £80

Every purchase helps us build a kids campus
Product Description
Order one size bigger if your size isn't visible!
Take steps to help us educate a million children across the world with the flip flops that pay homage to our founders and celebrate our roots. £1 from every pair goes to help us to educate underprivileged children across the world. These are made in Sri Lanka where our story began, and every time you slip into their comfy embrace and enjoy your travels the funky design will be a reminder that you're helping us to make a difference. Made from a blended mix of natural rubber and 20% recycled rubber, these flip flops are perfect for summer holidays by the beach or the pool.
Product Features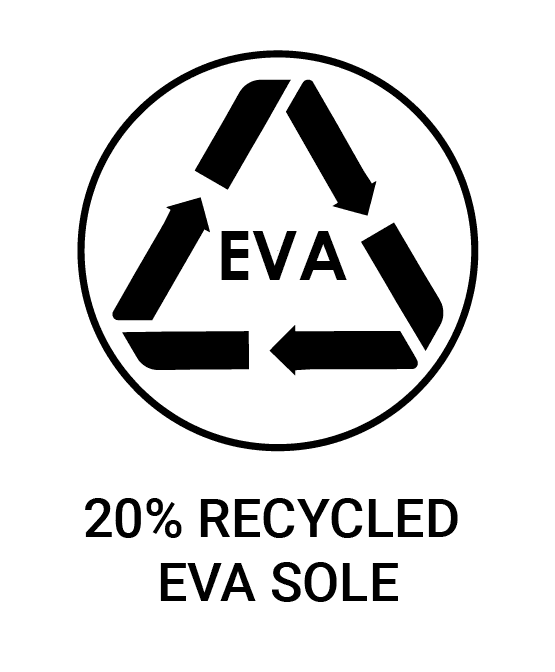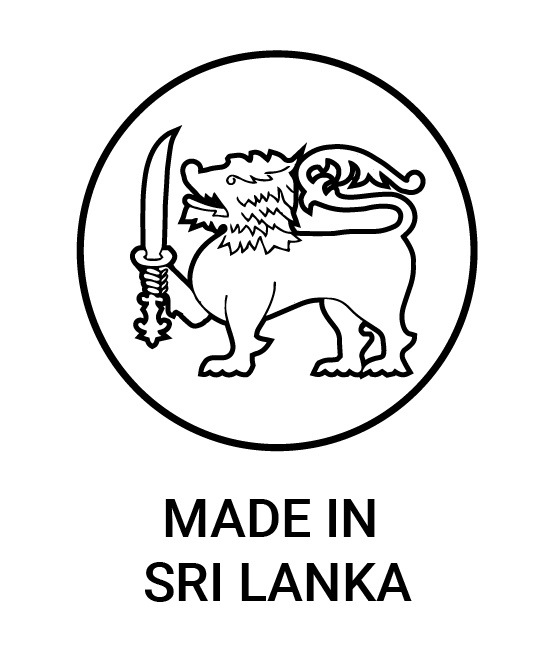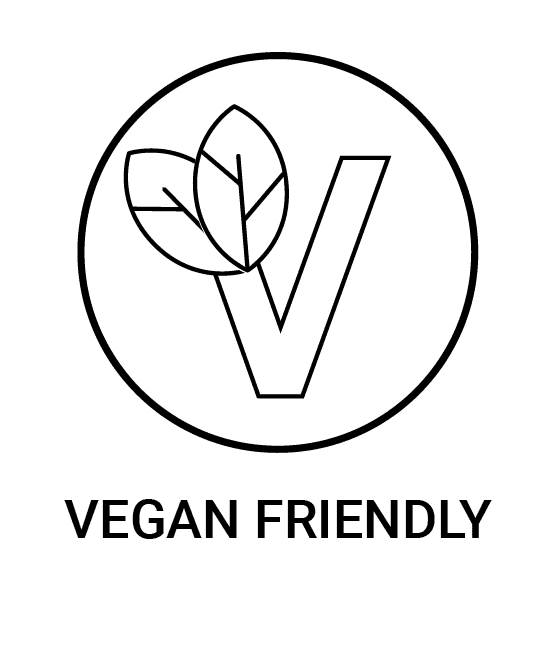 Product Information
Made from a blended mix of 20% recycled and natural rubber
Water and slip resistant
Made in Sri Lanka
Available in sizes: 4-5, 6-7, 8-9, 10-11
Two colourways available
Thick thong design for extra support
Slip on design
Delivery & Returns
UK Delivery: £4.95, free on orders over £80
Next Day Delivery: £6.95
Free UK Returns
Click here for more information & international delivery rates.