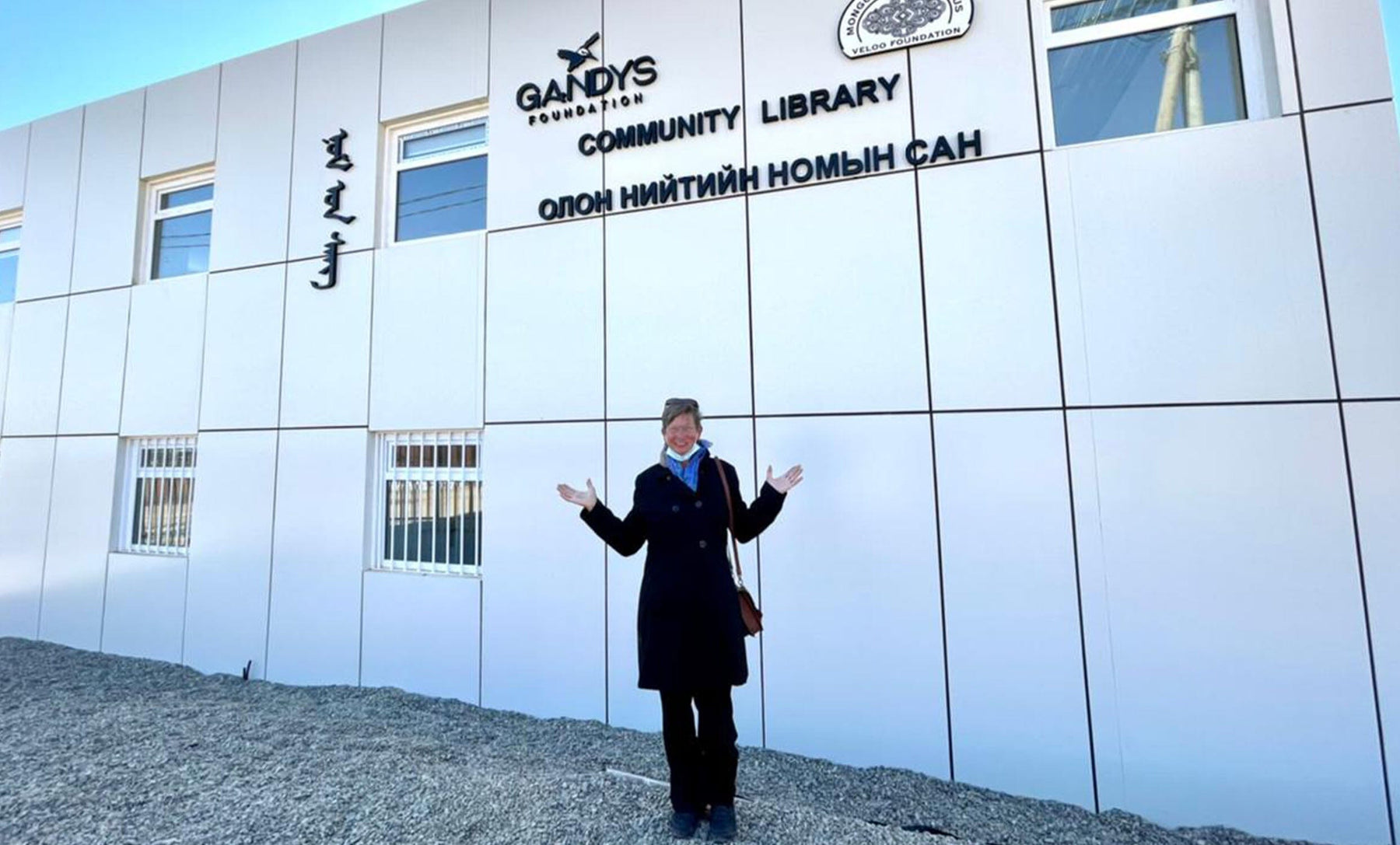 Atlas
The Women Behind the Campuses
Published : Mar 16
Written By : claire charlton
Location :
Meet the women who mean the world to us
At a time when we celebrate our own mothers, we want to tell you about a few of the strong, resilient, nurturing, selfless ladies who make childrens' lives better at Gandys Campuses across the world. Here are their stories, in their own words.
MAMA TINA (AKA TINA PREMA)
Gandys Foundation Campus Leader Sri Lanka
'We love seeing the children learn and grow together in a free and safe environment that the Campus has created for them.'

 - 

Mama Tina
I was born in Sri Lanka in 1948 and lived a simple, carefree life with my brothers and sisters. When I was 17, after my father's tragic death, we moved to the UK. This was a challenging time for a young, innocent girl filled with uncertainty and barely able to speak English. But I managed to make the most of things, and my positive attitude and energy drove me to achieve my goals as a wife, mother and business entrepreneur. During my time in England I was very proud to be the first Sri Lankan to gain the coveted Master Craftsman Diploma for my work in Hair & Beauty.
I returned to Sri Lanka in the 1980's and started my own Salon, but I never forgot a promise I'd made as a little girl to find a way to support Sri Lanka's children from disadvantaged backgrounds and help them to become kind, loving and prosperous members of society. And so in 2012 I started my own charity called Freed For Children and in 2015 we teamed up with Rob and Paul to launch their First Kids Campus in Sri Lanka.
PREET
Foundation Director, Sri Lanka
 'A journey of 1,000 miles begins with one step. Little did I know the one step I took would lead to me helping build six Campuses with more to come!' - Preet
Being raised in the UK by well-travelled parents of Indian heritage has hugely influenced my love of different cultures and my zest for exploration. This may also explain my dream of working in international development. I was with a friend at a small school project in Sri Lanka when a chance meeting with a Gandy's pioneer investor set us on the path to building the very first Gandys Kids Campus.
I love how everyone involved with Gandys has a shared passion, empathy and commitment to giving back. As a volunteer I am lucky I can combine my love for travelling and experiencing new cultures with helping communities to thrive. I have been to parts of the world I would never have otherwise visited and met the most amazing and resilient children and project leaders. Seeing the smiles on the faces of children  is the most beautiful gift I could ask for and makes me even more determined to help us work towards a future in which every child has access to education, health care and food.
JULIE
Gandys Foundation Campus Leader Mongolia
'There is nothing on earth like the feeling deep in your heart when you see a child take advantage of an opportunity you've provided and change the course of their future as a result.' - Julie
I like to think my upbringing in a small Canadian mining town was great preparation for my later life in Ulaanbaatar, Mongolia. I'm the youngest of six children, and have always been intrigued by and studied languages, people and cultures. I married Chelvan Veloo in 1986 and together we set out on a lifelong adventure that would take us and our two sons Jared and Jacob to Canada, Indonesia, Australia, America and finally Mongolia.
We moved to Ulaanbaatar in 2010 and brought 4½ tons of donated clothes, jackets and blankets with us. While distributing this to people in need I met Baasandorj, who introduced me to the garbage dump community with its many families who survived by scavenging in the garbage. There was extreme need for services that did not exist, so the Children of the Peak Sanctuary Project was born. We are currently working hard to raise $165,000 USD to build a second kindergarten on the other side of the garbage dump - this would be a huge step towards getting all children under 6 out of the garbage and into a life full of hope, friends and education. 
ROMA
 Gandys Foundation Campus Leader Nepal
'Charities can only do so much, but every once in a while the slightest support we provide might be the decisive push to change a child's life for something better. And it is the hope of giving that extra push that keeps me going day in and day out.' - Roma
Since I was a teenager I have been motivated towards building a career in social work. I obtained a Bachelor's degree in 2015, but also gained plenty of practical experience, including working as an intern in organizations such as Child Workers in Nepal (CWIN), Underprivileged Children's Education Program (UCEP Nepal) and Divya Ankur, mainly working in children's rights, welfare and skills development. I spent six years at Asha Nepal, working across the many disciplines, from office management to field work, but the most enriching areas were in networking, capacity building and working for the welfare of marginalized women and children.
Shortly after completing my Master's degree in Social Works from Tribhuvan University I took an executive position at Chora Chori Nepal, whose rescue and rehabilitation projects gave children care, counseling and skill development training before repatriating them to their families or reintegration into the society. This seemed to me a great model for children's welfare because the huge amount of funds that goes into housing children in the long run could be put towards their reintegration. I also felt I could contribute to organization management and expanding community outreach.
I've been at CCR since 2019, and the best thing is the brilliant team with its youth and energy. Unfortunately the COVID-19 pandemic brought cutbacks, but thanks to the continued support of organizations such as Gandys, we have been able to continue the support projects for children within the country.
At present, we are supporting the education of 68 children as well as conducting awareness and essential support to several schools within Kathmandu valley. Each project is a new learning experience and we are always trying hard to improve. Personally, I want to work harder to expand our outreach to pre-pandemic levels and restart the rescue and repatriation of Nepalese children living in horrible conditions in different parts of India. Our goal is to expand Chora Chori as a vibrant and thriving organization with a wide outreach throughout Nepal.
HEATHER
Gandys Foundation Campus Leader Malawi
'I feel so privileged to be in a position to change peoples lives for the better. If you saw through my eyes I am sure you would do the same!' - Heather
I lived in Malawi for my first 10 years, and after many years in London I decided to return, not as a tourist but in connection with the 'Child Survival in Malawi' charity. Malawi is rarely in the news, mainly because it is a peaceful country. But Malaria and HIV/AIDS are rife, and there is a generation gap that has left many orphans. I took two friends with me to take photos and video, covering work connected with WaterAid and the Starfish charity's project to build a much needed school. We visited 4 villages, each with as many as 350 orphans who were living with extended family and grandparents, as well as schools, hospitals, malnutrition and feeding centres. The situation was heartbreaking. We had no idea how much our experiences would affect our lives.
In general the people of Malawi do not want handouts but some constructive help to enable them to become independent and self-sufficient. By the end of our trip we had decided to set up a charity supporting an area with no support at all. We called it Landirani which simply means in Chichewa 'please receive'. I have worked for the past 18 years to empower orphan and marginalised people and seen the changes in the rural area of Malawi that we support. We have around 4,000 orphans registered and I feel I am their other mother. In fact I was kindly made 'Mama' in our area in 2009 which is a tradition of supporting many orphans.
Let your story inspire us
Would you like the chance to see your travel experience feature on our blog? Get in touch with the team at hello@gandyslondon.com to share your story. 
Inspired by travel, fuelled by giving back. You buy, we donate. From day one our mission has remained the same, to give back. It's that simple. For every purchase you make with Gandys, we donate towards building schools and making life better for underprivileged children around the world.