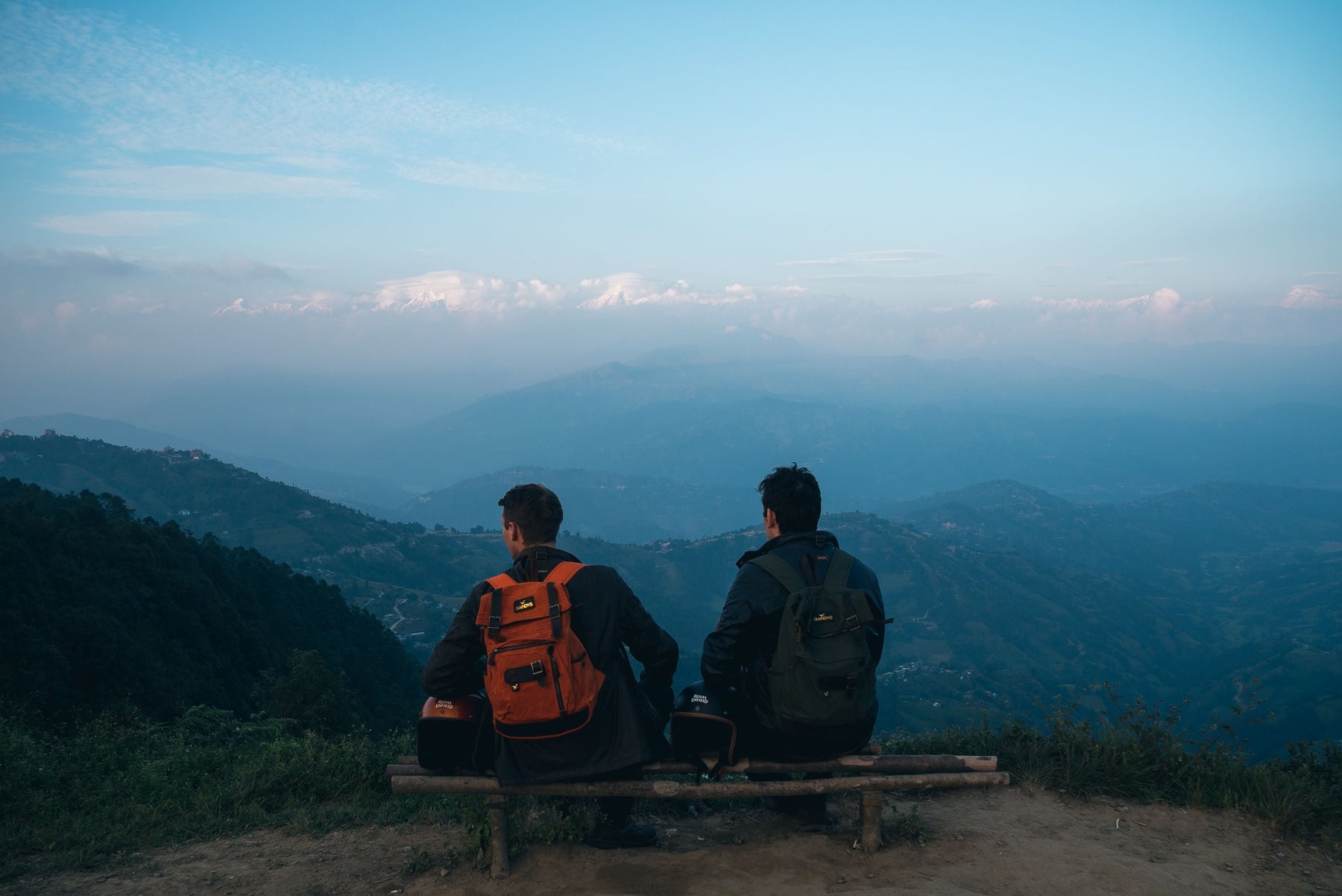 Atlas
THE FREEDOM OF THE OPEN ROAD
Published : May 19
Written By : Robert Forkan
Location : Worldwide
I've been on some amazing road trips during my life so far. Nepal, India, the Atlas Mountains of Morocco, Iceland, USA, the Western Isles of Scotland – sometimes with my brother Paul, other times with groups of friends. If there's one thing that links all these trips together, it's the feeling of freedom. The freedom to go wherever I want to go. The freedom to stop and start at will. The wonderful freedom of the open road, and being in the middle of nowhere. After two years of restricted travel because of the global pandemic, I imagine we're all hankering after a bit more freedom. My first ever road trip really threw me in at the deep end. It was back in the early 2000s, after my parents decided to relocate the family to India. Moving from the grey suburbs of London to the rich sights and sounds of South Asia was an assault on my senses. A total culture shock.
Nepal, India, the Atlas Mountains… Gandys co-founder Rob Forkan remembers the greatest road trips of his life.
All six of us arrived in Mumbai and immediately we embarked on an 18-hour drive down to Goa. We hired a driver and all crammed into a people carrier. The journey took us north to south, in between India's west coast and a vast mountain range called the Western Ghats. The scenery was amazing – lush forests, national parks and wildlife sanctuaries, plus some very hairy mountain roads.
We weren't exactly able to enjoy the scenery, though, as our driver kept falling asleep. So we kids took turns in keeping him awake throughout, singing, shouting, bombarding him with questions, and flicking his ears whenever he started to nod off. Looking back, it was all insanely dangerous, but I loved it all the same.
Driving in South Asia is often a white-knuckle adventure. I remember my first experience of utter transport chaos when we first went on holiday to Goa. It's difficult to explain the mayhem of mopeds, cars, bicycles, lorries, pedestrians, donkeys and cows, all sharing the same congested roads. My life flashed before my eyes more than a few times that day.
One of my most memorable road trips of all is the time, in 2019, when my brother and I rode Royal Enfield motorcycles across Nepal, from Kathmandu to Nagarkot, visiting our kids' campus on the way. For four days we negotiated winding roads, hectic drivers, even sleeping cows in the middle of the road. It was exhilarating and terrifying, all at once.

Once we'd arrived in Nagarkot, we stayed at this amazing hotel called Mystic Mountain. With views to die for across the Himalayas, it was at such a high altitude that we found ourselves right up above the cloud level. Waking up to that felt like freedom in its truest sense. 
The year before that I was really lucky to take a road trip across the Atlas Mountains in Morocco. The aim was to do a photo shoot for our new Gandys range of clothing and accessories, with the stunning mountains as the backdrop. My road trip companions were a photographer and a couple of models.
What an odyssey it was. We started at Ouzoud Falls, an hour and a half northeast of Marrakech, and ended all the way over in Agadir, on the Atlantic coast.
In between we stayed in the remotest of mountain villages up in the High Atlas. We spent the days absorbing these incredible views across the orange mountain peaks and lush green valleys. At night we gazed at the brilliant stars. Aside from the goats and the odd goatherd, there was hardly anyone else around. That freedom, combined with such a slow pace of life made me feel really happy.  
There really is nothing like the freedom of a road trip: the ability to jump behind the wheel, head off in any direction you want, and stop off whenever and wherever you feel like it.
Perhaps my need for freedom stems from the tsunami tragedy that my brother and I survived in 2004. Wherever I find myself in the world now, I always have to have an escape route planned. It's good to know that if you need to get the hell out of Dodge quickly, your car is there to help you. 
ROBS ROAD TRIPS
| FOLLOW YOUR NOSE SOMETIMES
Try driving without a precisely planned route or a satnav guide. There's nothing wrong with going on a road trip and simply following your nose. Towards the end of the day, when you're tired, stop off and stay wherever you feel like it. Out of season, you don't necessarily need to book accommodation in advance.
| MUSIC IS VITAL
Music is as vital as fuel. Sometimes you need chilled out beach tunes or reggae. Other times you need loud, upbeat tunes to push you on for another hour or so. Your choice of music should depend on the different countryside you're driving through, or the stage of your journey.
| FOOD AND DRINK
Simple: Haribo sweets and lots of water.
| THE PERFECT ROAD TRIP VEHICLE
If money was no object, it's a vintage Porsche 911. That was my dad's favourite car.
THE PERFECT ROAD TRIP PARTNER
My partner Roisin.