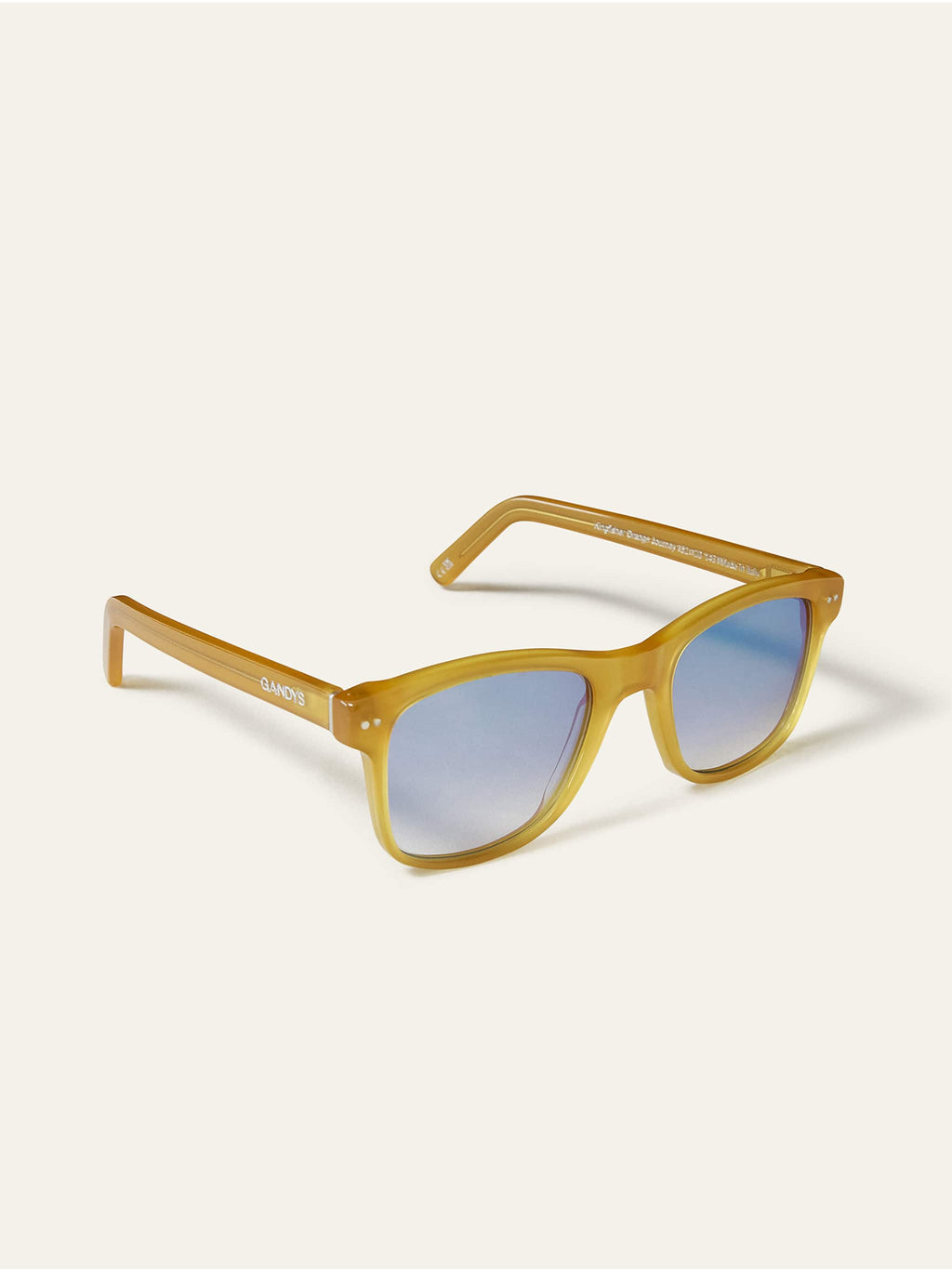 Kingfisher Orange Sunglasses
Free UK Returns

FREE UK delivery with orders over £60

Every purchase helps us build a kids campus
Free UK Returns

FREE UK delivery with orders over £60

Every purchase helps us build a kids campus
Product Description
This pair of Gandys sunglasses are handmade in Italy and perfect for the sunny season.
They won't just make you look great on your travels. You can feel pretty good too, because they are fully vegan and cruelty-free. The orange frames are bio-degradable and made from 64% plant-based materials. The lenses are made from 39% plant resin and even come in seaweed paper packaging and a vegan apple leather case.
Product Information
Small batch, handcrafted in Italy
High protection against sun glare
FC3 general purpose sunglasses (alt: FC3 category for sunny days and travelling)
64% plant-based biodegradable frame
39% plant resin lenses
Vegan apple leather case
Seaweed paper packaging
Fully vegan and cruelty free
Non-prescription sunglasses. Not suitable for direct observation of the sun, driving in twilight/night or protection against artificial light.
Delivery & Returns
UK Delivery: £4.95, free on orders over £60
Next Day Delivery: £6.95
Free UK Returns
Click here for more information & international delivery rates.